NAPLES — The father of a man sought by Collier authorities in the slaying of his wife and five children in North Naples told the Naples Daily News this morning that his son is now in Haiti.
When reached at his East Naples home Sunday morning, Jean Damas Sr., the father of Mesac Damas, confirmed that the children killed were his grandchildren and his daughter-in-law.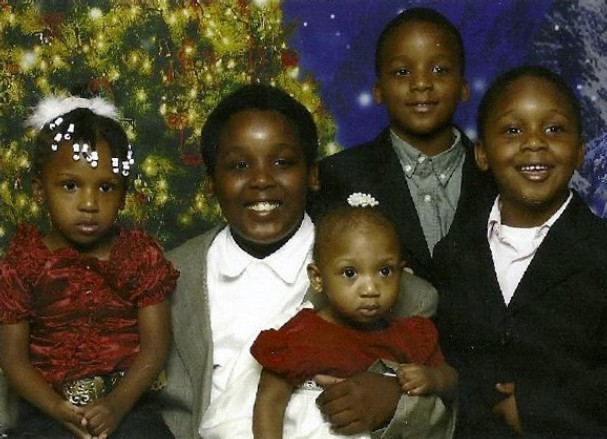 In an emotional, brief interview that ended at the request of other relatives, Jean Damas Sr. said his son is in Haiti now.
When asked why he believes that, he said: "He (Mesac Damas) called his brother from there."
Before the brief interview ended, Jean Damas Sr. didn't specify when that call was made.
Earlier in the interview, Jean Damas Sr. said his family is in pain.
When asked if he thought his son may have killed his family members, he paused and said, "yes, yes, I do."
He said his son and his wife have had domestic problems.
"Since then, the wife no have any respect … no respect,'' he said in broken English.
"No listen ... He think his wife has somebody else ... Jealousy,'' he said in broken English.
Jean Damas Sr. said he hasn't talked to Mesac Damas since Tuesday morning when Mesac Damas dropped the children off at the grandparents' house in East Naples, in the Naples Manor area.
Collier deputies have asked for the public's help in finding Mesac Damas, 33, after the five children and a woman were found slain inside a North Naples apartment complex Saturday night .
Detectives found Mesac Damas' wife and five young children dead inside their residence at 864 Hampton Circle around 6:30 p.m. Saturday, according to Collier County sheriff's officials.
The Sheriff's Office said details will be released as they become available and a press conference is planned later this morning to update the public on the case.
Records on the Collier County Clerk of Courts Web site show Damas has prior charges for domestic violence in June 2005 involving his wife, Guerline Dieu, and children -- Mesack Obo Damas, Maven and Marven.
Damas also brought charges against Dieu for domestic violence, the Web site records show, but the November 2006 case never moved forward because he failed to appear in court.
Some of the children were students at Osceola Elementary School, neighbors said.
Source: Naplesnews.com