The group Mapchèche "launched the weekend passed a new website that gives e-commerce entrepreneurs and investors the opportunity to promote their products and customers to make purchases online, on a platform form which has a national and international significance.
The WebStore Group "Mapchèche, via www.mapcheche.com was officially launched at the weekend passed in Port-au-Prince, in the presence of entrepreneurs, professionals, members of civil society and journalists.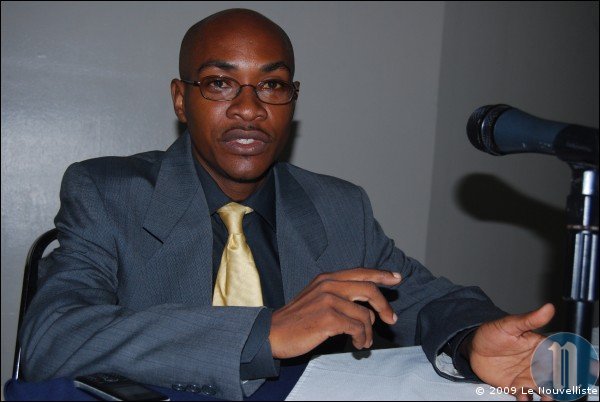 This website will offer consumers a full range and breadth of products from Haitian and foreign institutions, among others, aims to equip the Haitian market a new channel of communication and distribution, to provide the country of a new reliable tool via the web to promote small and medium enterprises, generating a high volume of financial transactions and encourage individual enterprise and family.
According to economist Wadnerson Boileau, creating a website e-commerce plan is a first important step in developing our strategy to promote commercial activities.
"We firmly believe that the website plays a vital role in accelerating the process of marketing companies who will make the journey with us. Our goal is not only to have a remarkable site, but also provide consumers with ever more sophisticated tastes the multichannel shopping experience they demand complete, "said Mr. Boileau stressed that the website designed in four languages ensures that products will be available on this virtual space will be verified before publication.
As for the Ing. Joses Jean-Baptiste, a member of "Mapchèche, he said that this site is therefore an opportunity for entrepreneurs, investors and individuals to sell the image of their companies. "We cherish great ambitions for the site. We will work to ensure that this site becomes the best site for trade and Haiti in the Caribbean, "he said proudly Jean-Baptiste, indicating that entrepreneurs and consumers can make the journey with them peacefully.
Has executives, professionals and academics, the group Mapchèche "offers development solutions, providing expert services to its members and provides them with technical means to achieve their business objectives. They said this virtual retail space functionally and aesthetically reflect a real store, using large images to allow consumers to review products business subscribers while putting them in context.
Source: Lenouvelliste
English translation: Levanjiltv