The tenth Business Forum of the Greater Caribbean, which ended Friday in Port-au-Prince has about 200 entrepreneurs from 20 countries to share experiences and contacts for three days marked by insightful debates on competitiveness, agri - business, tourism ... This forum held in the hills above the Haitian capital is regarded by the business class and state authorities as a further boost for the country after the summit investors earlier this month.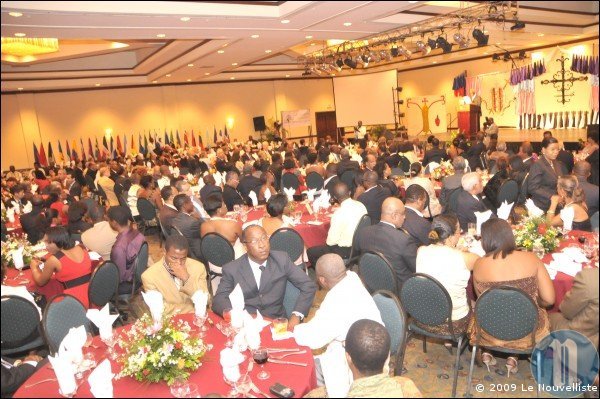 Enrique De Marchena Kalush, president of the Association of Tourism and hotels in the Caribbean, visiting Haiti for the first time, includes, after hearing his colleagues throughout the region, Haiti is now breathing a new air needed to move from its present development. "I leave the country with a positive feeling and especially a willingness to move forward," said Dominican Kalush which advises managers to involve the diaspora. He has heaped praise on the extraordinary agricultural potential of the two countries which share the island.
Luc Cash, Commissioner of Xe Forum, reached by telephone Monday, said it is a success for Haiti and expressed satisfaction with the course of three days of this event which he believes is involved in imposing progressively Haiti as a land opportunities in the region and across the globe.
Economist Kesner Pharel said noting the absence of many stakeholders including business leaders or parliamentarians, ministers in the appointment as serious as this Xe Forum, an opportunity for them to work the commercial and economic diplomacy. Overall, the CEO of the Group believes that this growth has been well during the three days. However, he warned against any idea to get this annual meeting of the ACS as a commercial exploration pure and simple.
The forum considered since its inception as a showcase for Haiti has had some problems in the organization. Even accredited journalists have struggled to penetrate inside the Karibe Convention Center which had organized the gala closing. The number of guests obviously.
Source: Lenouvelliste
English Translation: Levanjiltv