Haiti-Prime-Ratification: Jean Max Bellerive, confident, filed its parts
November 4, 2009
As announced, the Prime Minister-designate Jean Max Bellerive, filed the requested documents for ratification by parliament on 4 November in both houses. According to Laurent Fequiere Mathurin, president of the Senate committee handling the case, the authentication of 19 documents submitted by Mr. Bellerive will be effective from this November 5th for the ratification of the relevant day Friday. According to the senators and Mathurin C. Kelly Bastien, documents the Prime Minister are appointed in accordance with the constitution. Asked by reporters when he filed his plays, Mr. Bellerive said he was confident and willing to work closely with the Chief Executive for the formation of a new cabinet.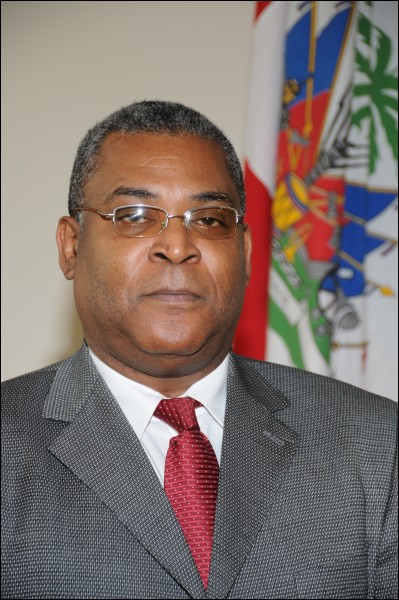 The prestigious Medicis Prize was awarded on 4 November at the Haitian writer Dany Laferriere for his novel "The enigma of return". By 4 against 1 in the first round, Danny gets the Medici few days after being honored with the Blue Metropolis International Award in 2010 and five days before the jury's Prix Femina for which he has a good chance by the French critics.
Amaral Duclona has, once again, could not be heard as scheduled on 4 November by the Dominican Justice had to decide on the extradition request by France. The meeting has been postponed to 18th of this month. This was decided by the judge who presided over the meeting after the defense lawyers had opposed the confirmation of the identity of the accused because of the absence of the main lawyer for Amaral illness.
MJB / HPN