The Canadian Kim Bolduc has been appointed Deputy Special Representative for the UN Mission for Stabilization in Haiti (MINUSTAH), announced Thursday, November 5 the Secretary-General Ban Ki-Moon said in a statement.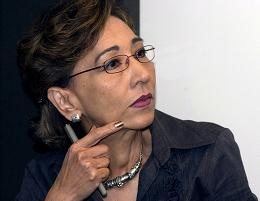 Kim Bolduc succeeds to that position on French Joel Boutroue, commended by Mr. Ban Ki-Moon for his "dedication and work in Haiti," said the spokesman for Secretary General of the United Nations, the Haitian Michele Montas.
The Canadian, who is also resident humanitarian coordinator of United Nations in Haiti, has extensive experience in preparing and managing program for post-conflict reconstruction in Latin America, Africa and the Middle East, we read a Note the News Center of the United Nations.
Bolduc was a resident since 2006 Coordinator of United Nations and representative of the United Nations Development Program (UNDP) in Brazil.
She has also served as Resident Coordinator in Honduras and Peru. In 2003 she was Special Advisor to the Humanitarian Coordinator for the UN Iraq and humanitarian coordinator for southern Iraq.
Recall that, inter alia, previously worked for the International Development Agency of Canada, the United Nations Office for Emergency Operations in Africa and has served as delegate to the Office of Coordinator of Emergency Relief UN in Mozambique for five years.
LC / HPN