The French were married over 30 years
In 2008, the number of unions has declined further, according to figures released Friday by the INSEE.
Young people marry? At age 20, those who love sometimes live together. But a formal alliance, period. Now, he must have spent 30 years to think of marriage. The age of first marriage continues to rise: it won a year since 2004! The men celebrate this union on average at 32 years and 6 months and women 30 years and 5 months.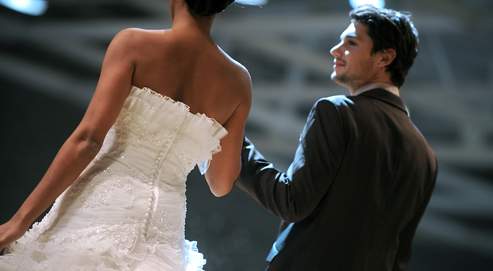 Taking into account the remarriage, the average age increases to 36 years and 1 month for men and 33 years and 3 months for women, according to INSEE, which published the results Friday wedding in 2008. A union of five is now a second attempt. Divorced men come together again to 48 years and 3 months on average and women 44 years and 8 months.
Competition Pacs
After the nineteenth century, when we got married later, once established in life, the twentieth saw win the wedding of young, sesame life couple. "In the early 1970s that we got married the youngest," said France Prioux, director of research at INED. Since then the trend reversed. "All the union formation is delayed: the first couple as living together. Finally, marriage confirms a union established "explains Xavier Niel, head of demography at INSEE. Still, it is a "possible form of the couple. More towards the majority, "insists the demographer.
While some eventually marry when children are there, others pacsent, at about the same age. Finally, many remain in concubinage. In 2008, the number of marriages has fallen further. Some 265 400 marriages were registered in 2008, down 3% from last year. Reflux near the floor in 1995, when mayors were 261 813 marriages celebrated. "Even the divorced remarry less," says France Prioux. Half marry again in the 1980s. Only 40% do so now. Finally, the number of mixed couples where one spouse is a foreigner, decreased drastically. It represents only 12.7% of new unions registered against 16.8% in 2003.
Getting married is becoming scarce. An act of love, surrounded by many precautions ... do not prevent the divorce! "Formerly, notaries said, the ideal is to live in concubinage and die unmarried. Now the perspective has changed: they marry after reflection we have left when love ceases, "says France Prioux. In contrast, pacs jumped to 140 000 in 2008. The phenomenon of alternative wins. If we add the numbers of marriages and civil partnerships, the formalization increases.
Source: Lefigaro