Haiti: Music for the soul
God loves his people exalt in joy and all his heart with musical instruments of all kinds. A Music en Folie, Friday, November 13, 2009, the people of God the rent and buy albums of artists who spread Christian values and proclaim his kingdom.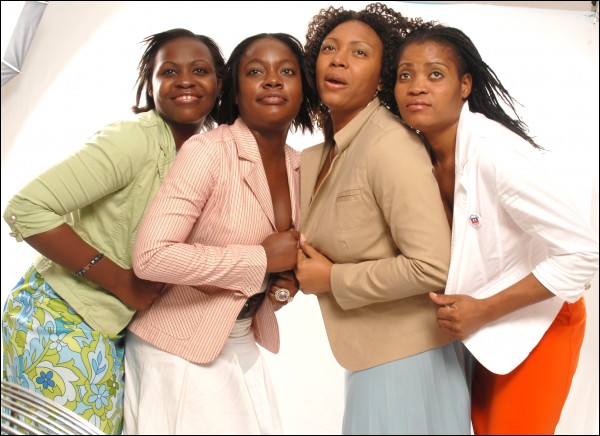 Since the late 80's, gospel music has broadened his horizon. It is on all the airwaves. Several radio stations devote programming that spread the message of Christ to the people. Gone are the days when it was Radio Lumière and Radio Soleil delightful to the ears of the Christian world. After two decades of wide spreading of this music, the audience has expanded, the disc-jockeys (DJ) are relayed this trend during the evenings, then, groups have proliferated. A profusion.
Indeed, twenty groups from the Christian world, will open the chapter of the Gospel music at the 10th edition of this celebration, Friday, November 13, 2009, the Historic Park in Tabarre, within the scope of three hours the afternoon.
On the podium of the stars, the public will have the opportunity to discover the special guests of this much anticipated event: Didi Jeremie, Claude Aurelien Toto Necessity. The list continues with: Merging Miragoâne, Orchestra Chrysoprase Cape Evelyne Baille Vilaire Peter, Nicky Christ, Bernard Mix, Gospel Vision, The Preachers, The Christophiles, Yes, Adonai, The Princes of Salem Voice of Hope Yves and Yvan, Zoom, Revelasyon, Laurore Odenatus, X Mizik, Grace Stars, Sylvain and his Brothers, Berverlee, GREF, Garcin Boy Father Gelin, Ste-Croix.
Music according to the Christian faith
All these artists will be gathered in one place to sing and dance to the sounds of various instruments that exalt God. This must be done! Do not we say that the music was here before the stars and God loves the combinations sound pleasing to the ear.
The Bible tells touching stories in which music produces miracles. In 1 Samuel 16: 23, the young shepherd David, talented musician and composer, has softened the soul of King Saul by playing his magic harp. If we go the Bible, found in 1 Chronicles 23: 4-5 that same shepherd, after his ascension to the throne of his country, has launched a spectacular four miles orchestra musicians he has recruited from among the Levites for give glory to God.
With all the tools that our musicians use to make music, they praise God in different styles: compass, root, twoubadou, raga, zouk, reaggae, hip-hop etc..
Several families Haitian rooted in the Christian tradition, just the most conservative, do not let their children listen to any music because of the content of the messages conveyed. It is a fact today that some songs broadcast on our airwaves boast sex, violence, drugs, and open the door to aggressive words and misguided. This contradicts the beliefs of people finding their refuge in the Bible.
Creating Chapter Gospel Music en Folie will splashing Historical Park Cane Sugar a source where the Christian music lovers can drink.
Selective, they choose among stores that will be available on the site, the album meets the Christian values. True Christians do not they live as children of light? Also, do they discern what is acceptable to the Lord (Ephesians 5: 8, 10)
Source: Lenouvelliste (French)
Levanjiltv: (English Translation)