Haiti: They prefer a church CNDDR
Three bandits in the area of Grand Ravine lay down their arms. They chose to surrender their weapons to a local church instead of giving CNDDR. According to them, for three times, they have delivered weapons to the National Commission on Disarmament and the police, but each time, these devices of death are income in their hands. "They have done nothing for us back in the real society," they say.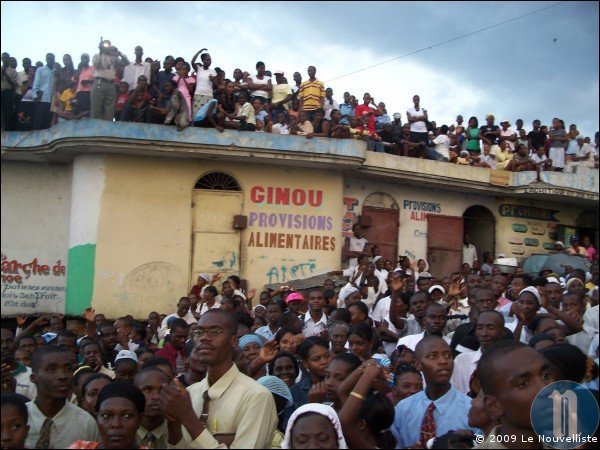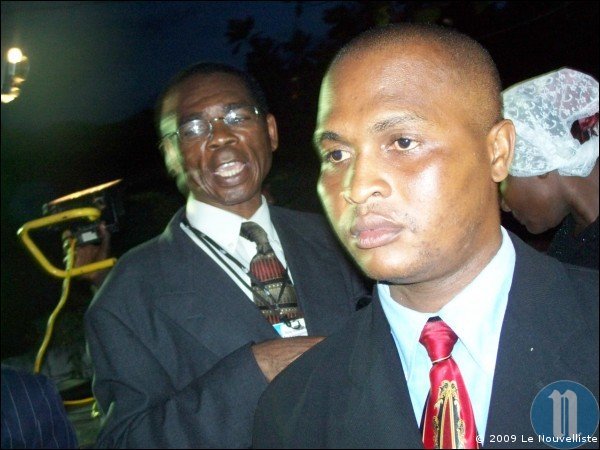 Confessions, testimony, commitment, conversion. Joseph Jean-Claude Nasson or alias Adil, alias Max Siprien Marxist Grand Ravine and Pato well known, three bandits operating in Grand Ravine-area deemed dangerous, have deposited their weapons. Bible in hand in their best clothes, the bandits who once spread terror and mourning during clashes between gangs of different neighborhoods and causing the death of many victims, now sing the glory of God. Before more than one thousand people gathered last Sunday at Carrefour Georges, the former death squads are committed to cutting all ties with their former life.
Three times they have surrendered their weapons to the National Commission for Disarmament, decommissioning and reintegration (CNDDR), and every time those weapons are returned to the area, they decided for a fourth time to give, but this both leaders of a Protestant church. "We have over three times the accepted logic of CNDDR by presenting them with our weapons. Not only do these weapons are back in our hands, but nothing has been done in terms of monitoring and mentoring in our favor, has denounced Joseph Jean-Claude aka Nasson Adile or the applause of more than one thousand people for most young people. Today, I commit my life to God. I'm more or Adile Nasson, but I am a servant of God. People are now calling me brother Joseph Jean-Claude. "
According to the bandit repented and converted, they were in the pay of the Lavalas party who wanted control of the area. This young man of 34 years admitted shooting at a woman without specifying whether the latter was killed. Paradoxically, he said his arms were never used to commit acts punishable as kidnapping and car theft.
"I am prepared to answer questions in court if the police come to prove that I have participated in acts of kidnapping or theft of vehicles. My arms used to fight for what I thought was good and defend the area against attacks by armed men Tibois. The police can only accuse me of having in my possession of illegal weapons, "he said.
According to this man in Grand Ravine, they have weapons of .38 caliber, 9 min and a weapon of war called Case 18 that the police feared for his power and his long reach. All these weapons have been handed over to religious authorities for appropriate action, "he added.
For his part, Max Siprien aka Marxist Grand Ravine said he was forced to arm themselves because of an armed conflict that had erupted in the area. "To defend my area and the life of my family, I was forced to take up arms, he said. I have no regrets for having done so. All these things are behind me for now. Today I devote my life to God and entrust my safety to the police. "
Like his colleague Jean-Claude Joseph, Marxist Siprien acknowledges he was wrong to possess illegal weapons. He promises to turn its back on these past practices.
When asked about the number of people they have killed, both repented have preferred to say that old things are past, all things are become new (a biblical passage). Regarding a possible attack men Tibois in Grand Ravine, said they entrust their lives and their families to God and to the police.
Officials are satisfied VIHAMO
Conversion of the old bandits is a victory for leaders of the religious group Vision for Haiti and for the world (VIHAMO) who organized everything. According to Pastor Joseph Marxist, he must bring the villains of other conflict zones to conversion. He confirmed that the group has already received several weapons of different calibers.
"We planned to surrender their arms today, but given the influx of people on the site, we have seen fit to postpone the ceremony to another date," he argued. In this case, we are responsible for the spiritual life of these people about the judicial process, it is for authorities to do so. "For now, VIHAMO focuses on other areas deemed dangerous.
A population quieter
After conversion of these bandits, the population of Grand Ravine, especially that of surrounding areas, said more quiete now. She urged other armed bandits to follow the example of these men and requires those responsible for creating jobs and building schools for the youth in these neighborhoods.
Source: Lenouvelliste