Haiti-Music-Politics: Gracia Delva, parliamentary candidate
Gracia Delva a candidate. Yes Aya! He aims high by seeking a position in the lower house. Registered under the banner of unity, he wants to represent the first capital of Haiti, Marchand Dessalines.
After the music, Gracie Delva entered politics, probably encouraged in this by the examples of others before him. For some time the singer Mass Kompa undertakes social work in the town that he intends to represent the Chamber of Deputies.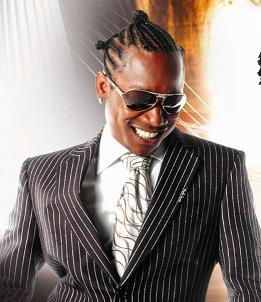 Those who thought that these works were hiding some political ambition were right across the board and the inclusion of Gracia Delva, nicknamed "Ti Blade, the laws of February 2010 has confirmed the prognosis of each other.
The ex-lead of Zenglen, who lives in Haiti since he can not trample on American soil, was placed under the banner of Unity, the presidential party to represent the first capital of Haiti, Marchand Dessalines.
This is not the first break in show biz in the world of politics. The former owner of the Regency, Steven Benedict was launched in 2005 and is actually rather good so far.
The facilitator Lucko Desire has tried on many times but without success.
Some wonder if this nomination in the caucus is not a way to Gracia Delva closer to Jerusalem.
DD / HPN