Haiti-Italy-Football-murder Totti celebrates Fantoli
On his personal blog, the middle ground team AS Roma, Francesco Totti has paid tribute to his friend and admirer, Francesco Fantoli killed last December 5 at Port au Prince.
"I received a very sad, probably many of you are aware, the Roman Francesco Fantoli journalist was killed in Haiti following an attempted robbery," reads the blog sure footballer.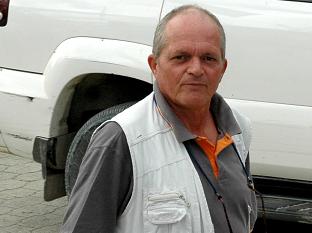 The Number 10 AS Roma Francesco recalled that Fantoli was a good person, a brave and passionate Calcio. "Francesco was a" Tifosissimo "He always wore my jersey when he commented on the football games for local television," wrote Francesco Totti.
"And he often wore even when he turned in the city," Totti still reported to be deeply moved when he recalls seeing Francesco Fantoli issue with his game during newscasts.
"To see him during the service of television news in the moments when he put Roma to the ten affected me deeply." "And now ... the more things he is more" regretted Francesco Totti.
"I want to kiss his family intensely this moment of pain," he finished, while giving a little hello in Italian to his deceased friend. "Ciao Francesco.
Recall that a funeral was held Saturday, December 12 in Port-au-Prince at the funeral home the Blue Angel in memory of the Italian journalist and contributor to Haiti Press Network, Francesco Fantoli killed Saturday, December 5 in the Haitian capital by unidentified gunmen on a motorcycle.
DRI / HPN