Haiti-Fire: The Market Hyppolite still burned
A fire of unknown origin broke out in the market Hyppolite Tuesday afternoon. The damage would be significant enough, it was learned.
Market Hyppolite, also called Iron Market, located in downtown Port-au-Prince, still burning this Tuesday, December 22.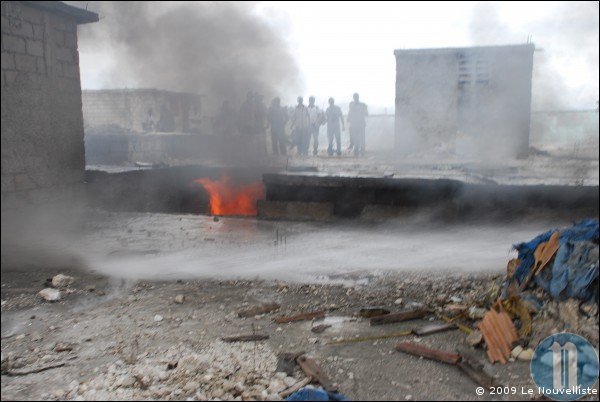 As a reminder, a part of this heritage, opened in 1891 under the government of President Florvil Hippolytus, had already been attacked by fire in 2008.
"It becomes an annual event at the end of each year there's something going on in this market. When it is not fire these are deposits that are looted, "said some dealers.
The causes of this new fire is not yet clear. Some would argue that an electric shock while others indicate that there was no electricity at the time of loss.
Locally, the fire brigade trying to contain the fire which began at 1h pm. And it was 4 hours of the afternoon as the fire continued to spread. Much of the stored goods market would have been consumed by flames.
Source: DD / HPN/ Lenouvelliste pic (French)
Levanjiltv: English Translation