Teleco is about to sell 70% to a Vietnames company
The Vietnamese company Viettel Corporation is poised to acquire 59 million U.S. dollars, 70% of the shares of Teleco in the context of the modernization of the public telephone company, it was learned.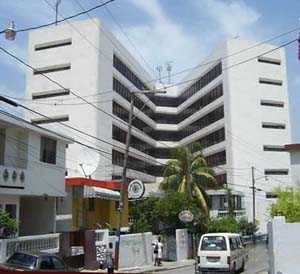 The offer of 59 million U.S. dollars of the Vietnamese company is about to be accepted by the Council of Modernization of Public Enterprises (CEMEP).
This multinational proposes to acquire 70% shares of the public telephone company in difficulty for some time. 30% of the shares should remain in the state.
Several companies working in Haiti as Voila and Digicel were shortlisted but ultimately the company Vietnamese prevailed. It was deemed most qualified after technical analysis of the various bids.
The new CEO of Digicel Haiti, Maarten Boute, however, welcomed the decision of CEMEP and BRH.
The Teleco A facelift, is preparing to welcome its new operators. The facade of a dilapidated building that company to State Street Paved has been repainted.
DD / HPN