Hillary Clinton: Haiti independance changed the world
A feat that has changed the world, a story that continues to be still an inspiration to many, and the U.S. Secretary of State means does the act of 1804 in a message sent on 1 January 2010.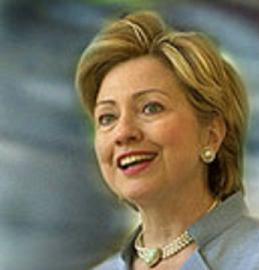 In a message posted on the website of the State Department, the U.S. Secretary of State, Hillary Rodham Clinton, has welcomed the independence of Haiti in a feat that has changed the world, a story that continues to be today and still an inspiration for many.
In this message, Mrs. Clinton has sent greetings of peace and prosperity to Haiti to mark its 206th anniversary of independence on 1 January 2010.
That date, says it was an opportunity to honor the history and legacy of Haiti and think of heroes who have contributed to the founding of the Haitian nation.
Secretary of State was held to honor, in his message, not only the founders of the first black republic Toussaint Louverture, Jean Jacques Dessalines and Alexandre Pétion but also all men and all women who fought for their rights live in freedom and liberty for future generations.
"The feat they have done has changed the world and their history is still today a source of inspiration for more than one," wrote Mrs. Clinton also hailed the contribution of Haitian-American culture and prosperity of the United States.
Several compatriots are part of the Obama administration as Patrick Gaspard, the direction of the Office of Political Affairs for the White House, or Patrick Corvington, director of civic service in the United States.
The most recent is Andre Birotte Jr., Inspector General of Police of Los Angeles (LAPD), appointed in late 2009 Attorney Central District of California by President Obama. It will be the first Black to the position.
Source: DD / HPN (French)
Levanjiltv: English Translation