Bill Clinton comes as coordinator of aid to Haiti
Former U.S. President Bill Clinton arrived on Friday in Port-au-Prince to assume his new role as coordinator of humanitarian aid which entrusted the United Nations.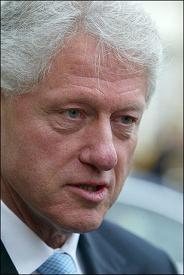 The special envoy of UN in Haiti, Bill Clinton, has landed this morning at Toussaint Louverture International Airport for its new role as coordinator of aid to Haiti just to give Ban Ki-Moon, Secretary General the UN organization.
Arriving at midday at the headquarters of the Haitian Government, Bill Clinton was greeted by 200 protesters who demanded including tents for shelter, more than three weeks after the earthquake.
Mr. Clinton is on his second visit to Haiti after the January 12 earthquake that ravaged the west and south-east.
Source: DD / HPN (French)
Levanjiltv: English Translation