Haiti-Earthquake: National Education requires the reopening of schools in areas not affected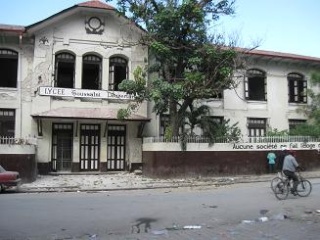 The Ministry of National Education and Vocational Training formally request the reopening of classes in departments that are not physically affected by the earthquake of January 12.
The Prime Minister expressed surprise to hear some grumbling among some classes of the population because the government has recommended the resumption of classes in the cities least affected by the disaster of January 12.
"When the city of Gonaives was hit, the school had functioned normally in other departments and nobody was shocked. I do not see why we should block the whole country when it comes to Port-au-Prince. It is that Haiti continues to exist, has hammered the Haitian Prime Minister, Jean Max Bellerive.
Meanwhile, classes resume looks much more difficult than it appears in the metropolitan area. 70% of the buildings housing the schools are severely damaged in 1300 when staff teachers are dead, not counting the number of students who left the Haitian capital to the cities of the province.
Given this situation, the Government intends to intervene on several axes. The Minister of Education, Joel Desrosiers Jean Pierre argues that the department is studying the possibility of running some schools on double shifts while keeping an eye on schools in the province, he said, will receive a large influx .
Source: PC / HPN (French)
Levanjiltv: English Translation