Gov. Rendell Orders Closure Of Major RoadwaysPHILADELPHIA (AP) ―
Pennsylvania's governor has shut down three major interstates due to blizzard conditions.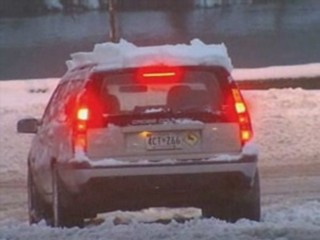 Gov. Ed Rendell ordered the closures of Interstate 83 and Interstate 78, and part of Interstate 81 -- from the Maryland state line to I-80.
The closures took effect at 12:30 p.m. Wednesday.
Rendell says blizzard conditions have made the roadways impassable. He says he's expecting to close more roadways as conditions deteriorate.
Pennsylvania Turnpike officials say they plan to keep that road open for now. But a spokesman for the Pennsylvania Turnpike Commission says officials are constantly monitoring conditions on the toll road.
Winter Weather Links:
Latest Forecast: www.cbs3.com/weather
Travel Guide: http://cbs3.com/traffic/Travel.Guide
Community Cancellations
Closings & Delays
Airport Flight Status
SEPTA Updates
Amtrak Updates
Pa. Road Conditions
Philadelphia Parking Restrictions
Philadelphia Emergency Management
Delaware Emergency Management
NJ Emergency Management
CBS 3 Blog: Doppler Diaries
Important Numbers:
Philadelphia: 311
Pa. Roads: 511
Camden County Snow Center Hotline: 856-566-2980
Amtrak: 1-800-USA-RAIL
Atlantic City Electric Hotline: 800-833-7476
Source: CBS