Tsunami waves reach Japan's coast TOKYO
– The first tsunami from Chile's earthquake has hit Japan's outlying islands, but the initial waves are small.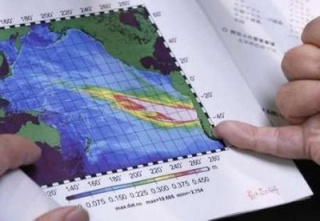 Japan's Meteorological Agency said the first tsunami to reach Japan after the magnitude 8.8 quake off Chile was recorded in the Ogasawara islands early Sunday afternoon. It was just 10 centimeters high. There were no reports of damage.
Officials warned that bigger waves could reach Japan's main islands, and kept up their alert for the nation's Pacific coastline.
Japan put all of its eastern coastline on tsunami alert Sunday and ordered hundreds of thousands of residents in low-lying areas to seek higher ground as waves generated by an earthquake off Chile raced across the Pacific at hundreds of miles (kilometers) per hour.
THIS IS A BREAKING NEWS UPDATE. Check back soon for further information. AP's earlier story is below.
TOKYO (AP) — Japan's Meteorological Agency has warned that a "major" tsunami of up to 9 feet (3 meters) could hit northern coastal areas within the next few hours following a massive earthquake in Chile.
The agency issued the tsunami alert Sunday morning for its entire Pacific coast. The tsunami was expected to be biggest in the north, with waves of 6 feet (2 meters) or less expected along other coastal areas.
The tsunami was expected to hit northern areas about 1:30 p.m. local time (0430 GMT).
The agency urged residents in coastal areas to head quickly to higher ground.