Strong earthquake hits Taiwan, 1 injury reportedTAIPEI, Taiwan
– A powerful 6.4-magnitude earthquake rocked southern Taiwan on Thursday morning causing buildings to sway hundreds of miles (kilometers) to the north. Local news reports said at least one person was injured.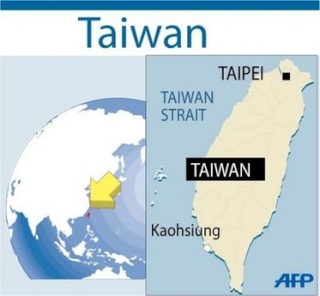 The quake was centered in the county of Kaohsiung, and struck at a depth of about 3.1 miles (5 kilometers). Kaohsiung is about 249 miles (400 kilometers) south of the capital Taipei.
Residents in Taipei could feel buildings shake, and the quake caused power outages. The island's high-speed rail service was suspended, Taiwan's cable news stations reported.
No tsunami alert was issued.
A Kaohsiung official told the CTI news station some temporary shelter housing shelters, erected in the wake of a devastating typhoon last summer, collapsed as a result of the quake.
Earthquakes frequently rattle Taiwan but most are minor and cause little or no damage.
However, a 7.6-magnitude temblor in central Taiwan in 1999 killed more than 2,300 people. In 2006 a 6.7-magnitude quake south of Kaohsiung severed undersea cables and disrupted telephone and Internet service to millions throughout Asia.
Source: AP
TAIPEI (Reuters)
– An earthquake with a preliminary magnitude of 6.4 shook Taiwan on Thursday, but there were no immediate reports of casualties or damage, officials said.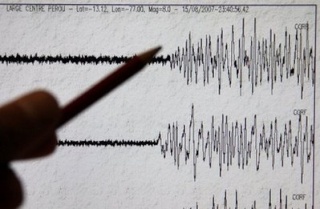 Taiwan uses the Richter scale to measure earthquake intensity. The U.S. Geological Survey put the quake's magnitude at 6.5.
The epicenter of the quake, which struck at 8:18 am (0018 GMT), was around the southern city of Kaohsiung at a depth of 5 km, the Central Weather Bureau said.
Earthquakes occur frequently in Taiwan, which lies on a seismically active stretch of the Pacific basin.
One of Taiwan's worst-recorded quakes occurred in September 1999. Measuring 7.6, it killed more than 2,400 people and destroyed or damaged 50,000 buildings.
(Reporting by Jonathan Standing; Editing by Jonathan Hopfner)
Source: Yahoo/ Reuters