Volcano erupts in southern IcelandREYKJAVIK, Iceland
– Authorities evacuated hundreds of people after a volcano erupted beneath a glacier in southern Iceland, Iceland's civil protection agency said Sunday.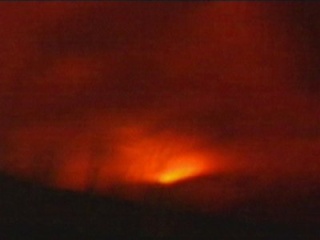 The eruption occurred around 11:30 p.m. Saturday (1930 EDT) beneath the Eyjafjallajokull glacier, the fifth largest glacier in Iceland.The volcano is covered by an ice cap.
Fearing flooding from the glacier melt, authorities evacuated some 400 people in the area 160 kilometers (100 miles) southeast of the capital, Reykjavik, said Vidir Reynisson, the department manager for the Icelandic Civil Protection Department.
The last time the volcano erupted was in the 1820s.
"We do not at this moment know the full extent of the eruption but a team is flying over the site now to evaluate the situation," said Reynisson.
Source: Yahoo/AP