Laura Silsby still behind barsLaura Silsby, one of ten American missionaries arrested Jan. 30 at the border between Haiti and the Dominican Republic for illegal trafficking of children, is always kept in prison. The other nine have already been released by the Haitian justice.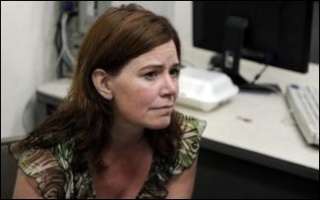 Haiti:
Accused of starting criminal association and trafficking of children, prosecutors changed the charges against Laura Silsby. "Now, he is accused of things like the children had no travel documents, illegal, said Mr. Aviol Fleurant one of the lawyers defending the missionaries. After Jan. 12, the country was in an emergency. At some point, people did not need papers to leave or return home. "
According to Mr. Aviol Fleurant the back of his client who is being treated at the floor will soon be transferred to criminal court. In an interview this week at Le Nouvelliste, he felt that Laura Silsby should have been released as the others if his case had been handled properly.
In prison, Laura Silsby, 40, distributes Bibles in Creole and demonstrates her faith with other prisoners. The food and water it regularly receives from the local church are shared with other prisoners.
The pastor of Eastside Baptist Church Twin, USA, Paul Thompson, said he believes the group was arrested on unsubstantiated charges on January 30 last.
One of the youngest of American missionaries, Charise Coulter, 24, has been, on March 8, given to staff members of the U.S. Embassy who were awaiting his release from the Central Directorate of Judicial Police ( DCPJ) which also serves as the headquarters of the government and the presidency.
Recall that the ten American missionaries were arrested Jan. 30, two weeks after the earthquake that devastated the Port-au-Prince.
They were charged with kidnapping and criminal conspiracy after attempting to return to the Dominican Republic with 33 undocumented Haitian children. They wanted to assist these children, their lawyers argued.
Source: Lenouvelliste (French)
Levanjiltv: English Translation