Haiti Crossroads-Education: Students of Lycée Louis Joseph Janvier desperate to return to school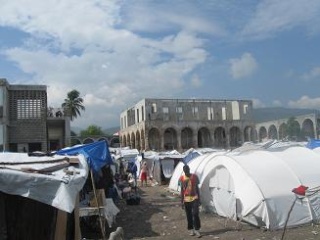 Students of Lycée Louis Joseph Janvier Carrefour sink into despair and fear of losing the school year, because so far no decision on their fate.
Vanessa is in philosophy class. Every morning she saw her sister go to school while she is biting brakes at home. Vanessa completed his secondary education at Lycee Louis Joseph Janvier Carrefour.
This public school is located just steps from the house of the girl. But she can not reach it because last time there was either last week, she was greeted by threats of homeless arrogant students who have promised to mistreat them if they dare even feet in their school.
Since then, Vanessa stays at home and desperate to find the way to school. "If students from other schools return to class why not us? If the victims do not release the space it may lose the academic year, "lamented the studious high school student who already saw before January 12, in one of the faculties of the State University of Haiti.
But the part of officials of the Ministry of National Education, is the silence regarding these students. The municipal authorities did not express. The mayor of the town contacted by HPN said he will see how much help the homeless return home, for those whose homes were not destroyed.
"But in reality nothing is done, the homeless occupy the premises of the school for the most beautiful," says our source.
But time passes and this disadvantages the students, because the new program of the Ministry of Education, the academic year ends in August.
"Meetings were held between students and school officials and the director told us that it was the Ministry of Education to evacuate people to release the space.
Students have taken some measures like wearing their grievances on the radio stations, but this does little to make things happen.
Former local high school Louis Joseph Janvier, on the road to Crossroads, near the Crossroads Sports Center, including large areas, could, believe more than one, welcome these students left on their own.
Source: HPN (French)
Levanjiltv: English Translation