(Nov. 4)
-- New research found that although older people are less likely to get the H1N1 virus, those who are hospitalized with it are more likely to die than younger people.
Out of more than 1,000 patients in California who were hospitalized with the swine flu during the first four months of the pandemic, patients older than 50 were more likely to die once admitted, although infants were the most likely to be admitted, reported USA Today.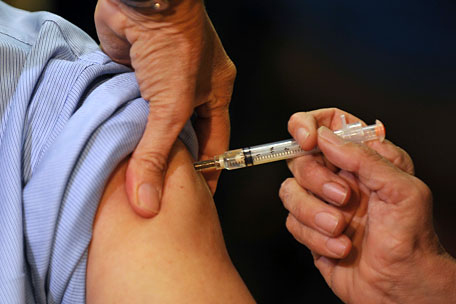 Like the seasonal flu, swine flu hits older people, who are more likely to have underlying health problems, particularly hard, the study's author told the paper.
But the CDC said older people won't be added to its list of priority groups for the swine flu vaccine because they are far less likely to get the virus in the first place.
Of the 1,088 patients hospitalized in California with H1N1, 11 percent died. In patients older than 50, the death rate was 20 percent, compared with 2 percent for those younger than 18, the researchers found. The report appears in the current issue of Journal of the American Medical Association.
Don't panic: President Barack Obama declared the swine flu outbreak a national emergency on Oct. 23. Health authorities say more than 1,000 people in the United States, including almost 100 children, have died from the strain of flu known as H1N1. They urge people to take precautions but not panic.