Will Smith wants to help strengthen food security in Haiti
The Hollywood actor and his wife Jada Pinkett have auctioned a work initialed by several artists including Wyclef Jean to raise money to feed schoolchildren in Haiti through the World Food Program (WFP).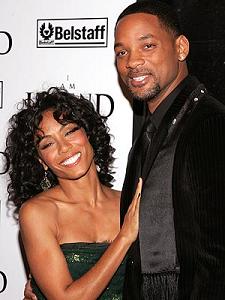 The work, inspired by a map of world hunger, has been put on sale this Friday on Ebay by WFP and the Foundation Will and Jada Smith, according to a UN statement, which dates this January 11.
It is decorated to the note of personal silhouettes drawn by the family of the actor and the artists that have occurred during a concert last month in Oslo (Norway), on the occasion of the handover Nobel Peace Barack Obama.
"There can be no real peace in the world as it is hunger", said Will Smith, whose signature work is accompanied by those of artists like Wyclef Jean, Natasha Bedingfield, Esperanza Spalding, Alexander Rybak .
Source: MJB / HPN (French)
Levanjiltv: English Translation