Haiti Corruption: Rene Preval ask for evidence
Returning from his trip to the United States and Dominica, the Chief of the Haitian state has rejected the findings of a report published last week by the U.S. State Department, Haiti ranked among the most corrupt countries.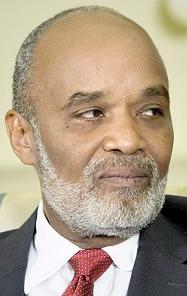 René Préval told recognize the existence of corruption in the country, but he categorically states that it is not in government Bellerive. And it was not also the case for governments such as those in Rosny Smarth Jacques Edouard Alexis and Michele Pierre-Louis, "he added.
The president of the republic denies accusations of corruption against his team, required to be provided with evidence.
Source: HPN (French)
Levanjiltv: English Translation