Former U.S. President Bill Clinton will try Thursday and Friday to get support from foreign donors for Haiti at a meeting organized by the Interamerican Development Bank (IDB) in this country.
Mr. Clinton will attend the meeting as special envoy of the UN in that country. As part of its mission, it must receive the support of foreign donors to create jobs in a country hard hit last year by several hurricanes and tropical storms.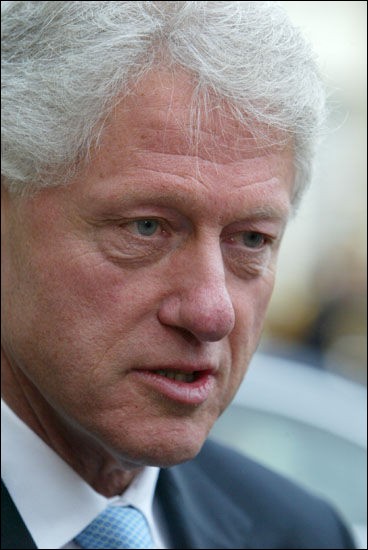 "It is a very important meeting for Haiti. This shows that the business climate is being changed radically," said the representative of the Inter-American Development Bank (IDB) in Haiti, Philippe Dewez.
Nearly 200 potential investors, American, Canadian, Brazilian, Dominican, or Colombian, specializing in the food industry, textiles and biofuels, will attend the meeting along with Haitian businessmen.
"Haiti must ensure investment and strengthen the rule of law in the country," commented Philippe Dewez.
He had also hoped that the Haitian government continues to improve the business climate by adopting more flexible measures to facilitate investment in the Caribbean country.
"The political climate has significantly improved. There are opportunities for foreign companies to conduct joint ventures with the state. There are also benefits offered incentives to foreign investors, listed for AFP the Haitian Minister of Commerce and Industry Marie-Josée Garnier.
The Haitian business community recognize that this meeting is crucial for the country. "Such initiatives will enable us to create tens of thousands of jobs," said the president of the Association of Industries of Haiti (ADIH), George Sassine.
More skeptical economist Jean-Claude Paulvin hope that Haitians will take longer to develop their country. "I have seen many investments in the past, but they are gone because historically Haitians were not followed up," laments he said.
The meeting, one of the largest ever held in Haiti, is organized by the IDB for supporting more than 700 million dollars in projects in the country (roads, ports, airports, electricity, agriculture and disaster prevention) .
A score of countries and international institutions met in April in Washington have promised a total of 324 million dollars in aid to Haiti.
In early September, Mr. Clinton had addressed the Security Council of UN regretting that since the conference of donors, very little aid has been paid.
"I urge all those who made promises of aid conference in April and immediately begin to disburse the money as soon as possible," Had he said.
Bill Clinton went to Haiti in early July to meet with government officials and visit projects funded by international organizations.
Haiti has seen its economy decline by 15% in 2008, while GDP grew by 3.5% the previous year.